Cabins & Sustainable construction in Punta Indio
A horizon of peace in green
200 meters from where the Río de La Plata meets the Atlantic Ocean.
Extreme nature and
sustainable construction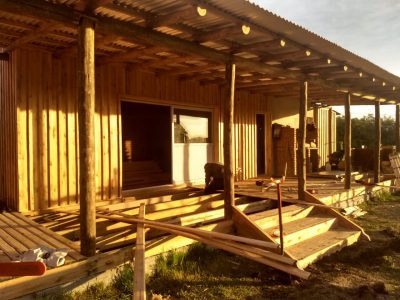 Built under the concept or recycling and bioconstruction. As a tribute to the warmth and design of our grandparent's houses, all our cabins are built with wood, mud and branches from the area, as well as materials recovered from demolitions. and discards.
Located 200 meters from the Río de La Plata, where it joins the Atlantic Ocean, ideal for boating and fishing. The cabins have air conditioning, cinema and hydromassage service.
"An ideal place to steal moments at every step along with the perfume breathed from the biosphere. The song of the birds that joins the constant butterfly flutter of our Argentine flag".
Located in the estuary of the Rio de La Plata, where it flows into the Atlantic Ocean, in the Samborombón Bay, with a stable population of 700 people, the district of Punta Indio comprises five localities: Verónica, the head of the district and four small villages including Punta del Indio.
"There are 631 biosphere reserves on the planet, and Punta Indio is one of them".  Declared by UNESCO, several species of trees and fauna are protected in this area. There is especially a trilogy of trees that are indispensable to each other to subsist: the sombra de toro, the tala and the coronillo, in the latter is bred and born the Argentine flag butterfly, in early February, it is a white and blue butterfly as our flag.
An ideal place to practice activities such as hiking, bird watching, star gazing, cycling, fishing and sports such as kite surfing, windsurfing, night canoeing, kayaking, horseback riding, etc.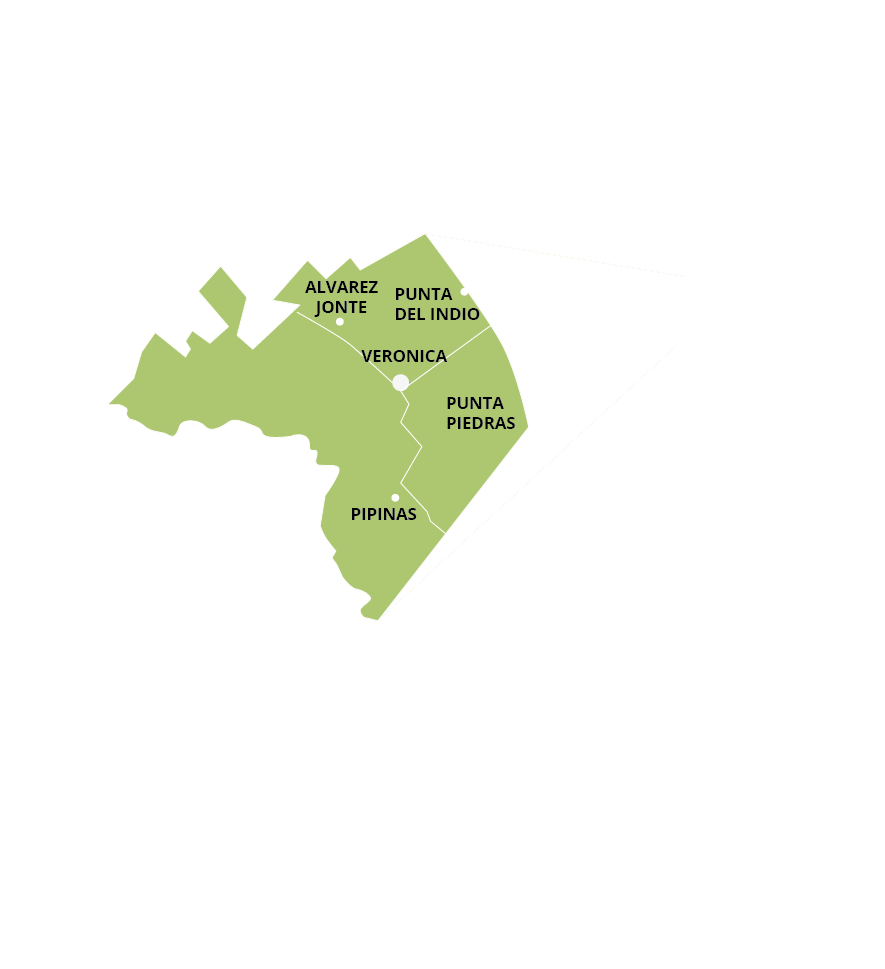 In Punta Indio the regional gastronomy stands out. Our proposal is a rural experience by the river, typical food and live shows.

Fuegos de Camaruco is 30 meters away from the river, we grill barbecues, grilled vegetables and in the bar area, we serve drinks and snacks.